Karl Lagerfeld & Choupette
€

40.00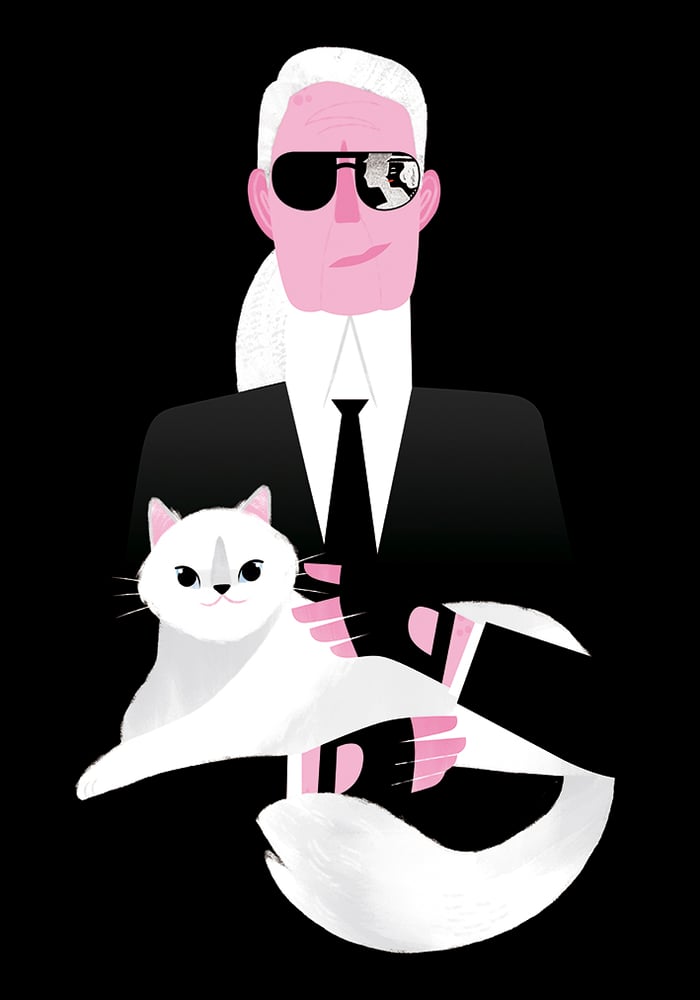 La gata del director creativo de Chanel ha sido imagen de varias campañas publicitarias, tiene dos niñeras, viaja en aviones privados y según su dueño: «Es como un ser humano, pero mejor. Sabe estar en silencio y no discute. Odia a los otros animales y a los niños. Ella es el centro de mi mundo. Hay algo inolvidable en ella. Su forma de moverse. Si la conocieran lo entenderían. Es sin lugar a dudas una inspiración para la elegancia.» Además nació el mismo día que Gabrielle Chanel, ¿casualidad?
Serie limitada de 20 numeradas y firmadas. Tiempo estimado de entrega en España de 10 a 15 días.
*
The Chanel Creative Director's cat has been image in several campaigns, has two babysitters, travels in private planes and according to her owner: "She is like a human being, but better. She knows how to stay quiet and doesn't argue. She hates other animals and children. She is the center of my world. There is something unforgettable in her. Her way of moving. If you knew her you would understand. She is without a doubt an inspiration for elegance". She also was born the same day as Gabrielle Chanel. Coincidence?
Limited serie of 20 signed and numbered. Expected arrival outside Spain from 20 to 30 days.