David Hockney & Stanley & Boodgie
€

40.00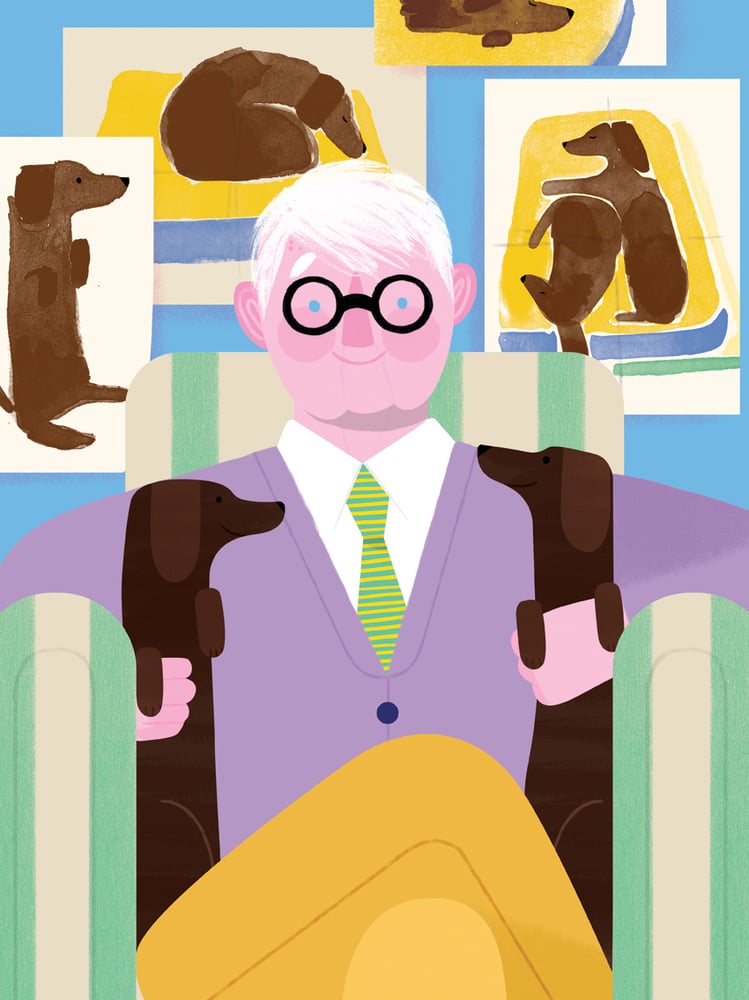 En 1995 David Hockney inauguró una exposición llamada 'Días de Perros' que consistía en 45 pinturas de sus teckels Stanley y Boodgie. El proceso creativo fueron tres meses con una gran planificación, poniendo caballetes alrededor de la casa para capturar sus poses más naturales. El resultado es el reflejo de cuánto los apreciaba: "Solo su dueño podía haberlos pintado así".
Serie de 20 numerada y firmada. Tiempo estimado de entrega en España de 10 a 15 días.
*
In 1995, David Hockney staged an exhibition entitled Dog Days, comprising 45 paintings of his two dachshunds, Stanley and Boodgie. The process took three months in the making and required meticulous planning on behalf of the artist, who set up easels around his house in order to capture them quickly in various natural poses. the result is testament to how he cherished them. "Only the owner could have painted that," he said.
Serie of 20 signed and numbered. Expected arrival outside Spain from 20 to 30 days.