Bianca Jagger & el caballo blanco
€

40.00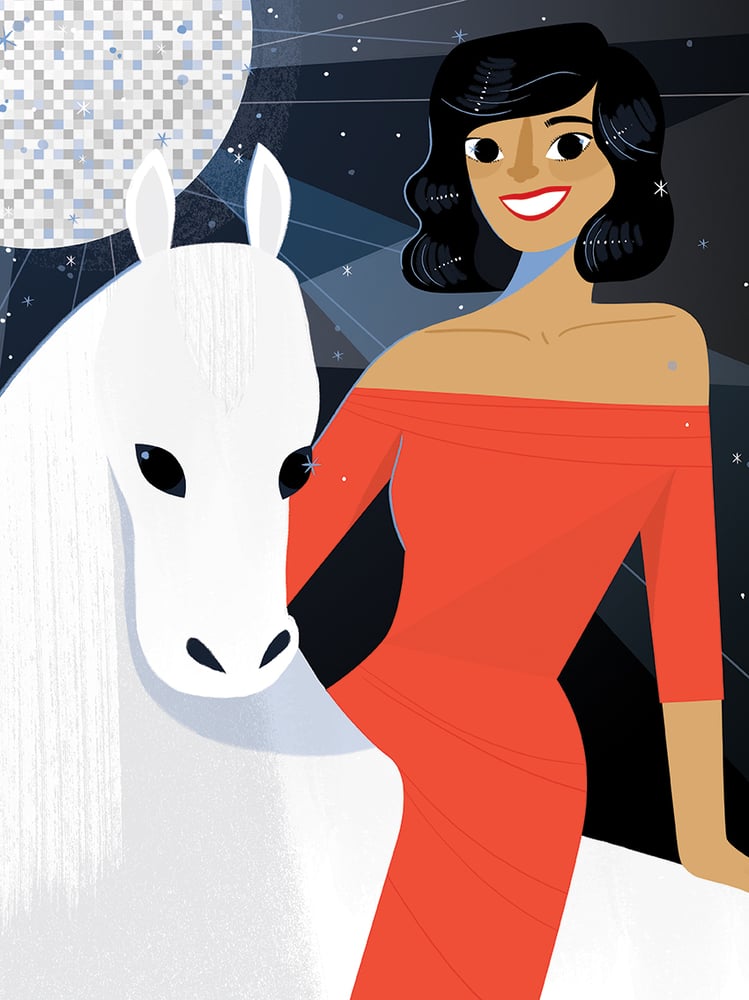 En 1977 Bianca Jagger celebró su cumpleaños en Studio 54, dejando para la posteridad una foto a lomos de un caballo blanco y la leyenda de que entró en el club montada en él. Años después se intentaría justificar: "Tomé la estúpida decisión de subirme a la grupa durante unos instantes... Una cosa es subirse a un caballo llevada por la emoción del momento y otra es entrar un local sobre uno. Como defensora de los derechos de los animales considero la insinuación de que sería capaz de acceder al
local a lomos de un animal bastante ofensiva"
Serie de 20 numerada y firmada. Tiempo estimado de entrega en España de 10 a 15 días.
*
In 1977 Bianca Jagger celebrated her bithday party at Studio 54, leaving for the memory a picture on a white horse and the leyend that she got inside the place riding it. Years later she tryed to justify herself: "I made the foolish decision to get on it for a few minutes … No doubt you will agree with me that it is one thing to, on the spur of the moment, to get on a horse in a nightclub, but it is quite another to ride in on one. As an environmentalist and an animal rights defender I find the insinuation that I would ride a horse into a nightclub offensive … I hope that you can understand the difference between 'coming in' on a horse and getting on one."
Serie of 20 numbered and signed. Expected arrival outside Spain from 20 to 30 days.